Vans made for outdoor life & adventures

Explore your world and embrace a life without limits. This is your story. Make it a reality.

Grand Canyon National Park - November 2023

We design & build off-grid camper vans with the comfort and the aesthetic of a real home, for you to live and adventure without compromise.

From a solar-powered fridge to a queen-sized bed, our vans are equipped with everything you need to live comfortably off-grid.

High-quality craftsmanship

Built with the lightest material and latest technology, with a touch of modern design.

Off-grid ready

Up to 1000Ah lithium battery system, powering your van for you to live in. All year round.

Smart storage

Spacious cabinets, convenient cubbies, and a wide garage underneath the bed that can also serve as a bedroom for your pet.

Filtered water

Have clean & fresh water, anytime, anywhere, with a 36-gallon of fresh water tank.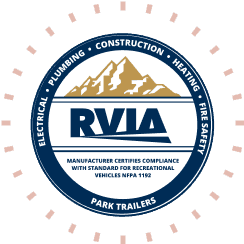 All our vans comply with over 500 safety-related standard requirements, covering electrical, plumbing, heating, fire and life safety systems, as well as construction.

Bemyvan, the way of living

For travelers, remote workers, retirees & weekend warriors

We are one community, united through our love for travel and the outdoors. Take part in our growing family! See what others are saying about their vans!

We love our B-family
& we want you to be part of it!

Outstanding craftsmanship

After meeting the team at Bemyvan, we KNEW we found our family. 5 stars doesn't even do this team justice as they constantly surpass our expectations. The build process was fantastic, fun and easy. Communication and flexibility was always on point. They pay attention to detail, take pride in ownership, and really consider each individual client.

Marcy & Amy

Over 4000 miles traveled

Retiree & nomad nurse coach

The best risk I've ever taken

The first thing I love most about the van, probably over everything, is how comfortable it is to travel in. It's so intuitive! That's why I love your build so much, because you made it for people like us who don't know what we're doing. It just works.

Fallon & Justin

Over 1700 miles traveled

Vanlife part-timers

We'd 1000% do it all over again

And we're forever grateful that we did! It's genuinely changed our lives. We've seen more and been to more places in our first seven months with the van than in our entire lives combined.

Patrick & Mandy

Over 2700 miles traveled

Travel nurses

Relax. We've got you covered.

Financing up to 20 years

Take advantage of our extended financing options, with terms up to 20 years, allowing you to own a high-quality camper van, while managing your budget effectively.

1-year warranty

Our commitment to quality craftsmanship ensures that any manufacturing defects or issues on the build within the year will be promptly addressed and resolved.

Service in 50 states

We provide nationwide maintenance and repair services across 50 states, providing extensive support for our customers after their camper van purchase.

Questions? We've got answers.

Frequently asked questions from our customers

Do you have vans available for sale?


What van chassis do you work on?


Do you offer financing?


Where are you located?

Ready to live the dream?

Start the adventure now.